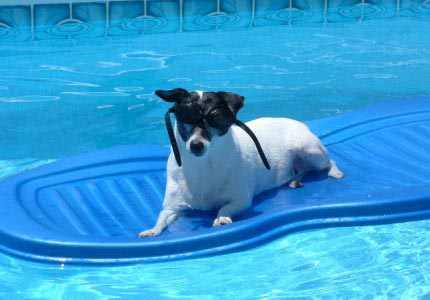 Deetle, 10 years old
from Roanoke, VA
Sent in by Deanna O.
This is my Jack Russell, Deetle. She is 10 years old, but still full of energy. As you can see from this photo, she spoiled rotten. She is also the most loving, sweetest dog a person could ever hope to have. She loves floating around the pool, chasing a ball, or just napping in a pile of pillows.
Discuss this photo
Send us a photo!
Back to IWON Today