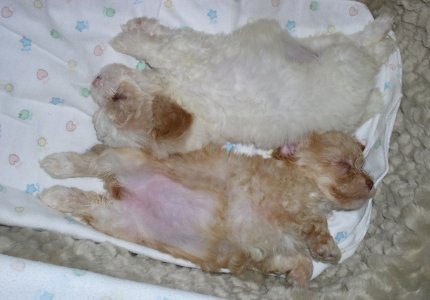 Keko & Lexi, 8 weeks old
from O'Fallon, IL
Sent in by Brenda R.
Meet Keko and Lexi, toy poodles who are the newest addition to my family. They have already created their own space in my heart. They are just too cute to watch, whether they are playing or sleeping!
Discuss this photo
Send us a photo!
Back to IWON Today