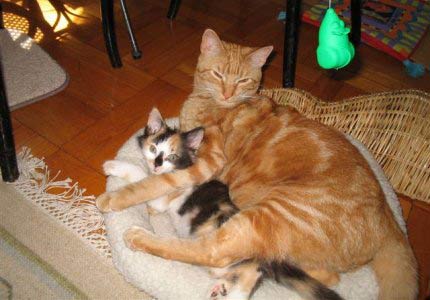 Mikey & Aggie, 2 years old & 1 year old
from Brooklyn, NY
Sent in by Patricia M.
We brought home Aggie so Mikey would have a friend. We were so worried he would resent our attention to her. As you can see, we were mistaken - thank goodness!
Discuss this photo
Send us a photo!
Back to IWON Today