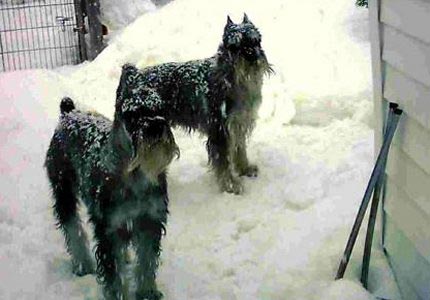 Cody & Arnold, 8 years old & 5 years old
from Machias, NY
Sent in by Dieter B.
We live 50 miles south of Buffalo in "snow country." Our Standard Schnauzer love snow, snow and snow, especially when it's just coming down. They run around like crazy and the snow flies all around. They are happy dogs.
Discuss this photo
Send us a photo!
Back to IWON Today